Welcome to the NSEF Equine Directory!
NSEF is pleased to provide a list of Equine Businesses/Service Providers via our Equine Directory. You can search the listing by category, city, or region of the province using the drop down menus below.
To be added to the NSEF Equine Directory please download the Equine Directory Profile Form here and submit it to the NSEF Office. Please see form for more details. If you have any questions please email [email protected].
Equine Directory Disclaimer: The information in our directory is supplied by the individuals/associations. Directory listings are provided for informational purposes and not as a endorsement by NSEF. Individuals and associations are asked to update the information as it changes as well as notify the NSEF if they should be removed from the directory.
---
AJ Equine Therapy
967 West Branch Rd
River John
NS B0K 1N0
Atlantic Equine Massage
PO Box 8
Chester Basin
NS B0J 1K0
Certified Equine Massage Therapist
388 Marsh Road RR 4
Antigonish
NS B2G 2L2
Certified Equine Massage Therapist, Canada's Only Masterson Method Practitioner and Instructor TM
Claudia Loferer - Certified Equine Massage Therapist
308 Veinot Road
New Canada
NS B0R 1E0
Gredi Patrick Certified Equine Massage Therapist
Lindsay & Co
PO Box 383
Lower Sackville
NS B4C 3V3
Mandala Riding and Awareness Centre
157 Arlington Rd.
Hampton
NS B0S 1L0
Maritime Equine Therapy Services
Prime Hemp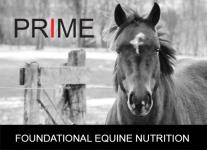 Retail and wholesale of all natural Nova Scotia Grown Hemp Protein and Hemp Seed Oil with amazing nutritional value for horses and dogs. Also supplying speciality herb blends for horses to address respiratory, healing, and moody mare issues, and to provide general maintenance and enhance performance. Dealer inquiries welcome.
Click here for more information.
Phone: 647-444-3664
Reaching Strides Equestrian Centre
423 Dunmore Rd.
Port Hood
NS B2G 2K8
Registered Equine Massage Therapist
3157 Hwy 311
North River
NS B6L 6H6
Richardson Equine Massage Therapist (Registered)