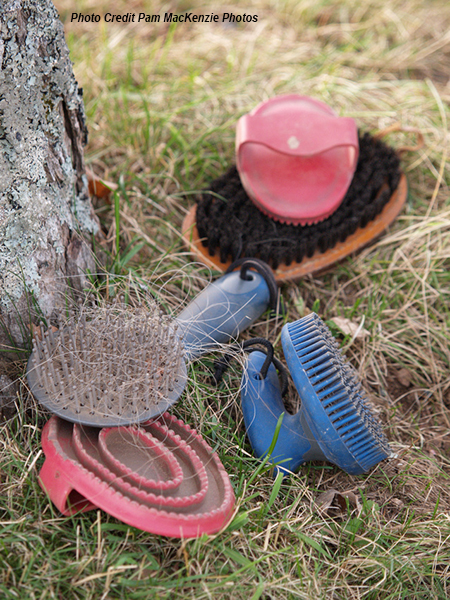 Government of Canada National Farm-Level Biosecurity Standard
A national Equine Biosecurity Advisory Committee has been established to develop this voluntary standard which will provide a common approach to preventing and controlling disease in facilities where horses are housed and kept.
The equine biosecurity standard will:
provide guidelines for effective biosecurity practices;
promote a consistent approach to reducing the risks of established, emerging and foreign animal diseases;
enhance equine health, welfare and productivity;
minimize the frequency, scope and impact of disease outbreaks;
increase industry's knowledge of the risks associated with diseases; and
identify potential gaps in current control measures.
For more information on good biosecurity practices and the results of the biosecurity standards, please click here
Equine Guelph's Information on Biosecurity for Horse Owners
A must read for all Horse Owners. Click here to download your copy now!
Biosecurity is important whether you are travelling or not!
Protect Your Horses and Others Too!

Biosecurity is not only important for each horse but the impact of the spread of disease to other facilities and animals.
Education is important when it comes to health welfare of horses. Factual information can help alleviate fear and prevent spread of diseases. NSEF members are encouraged to ensure that your horse's health and welfare are paramount when travelling around the province and even more importantly when you travel further abroad.