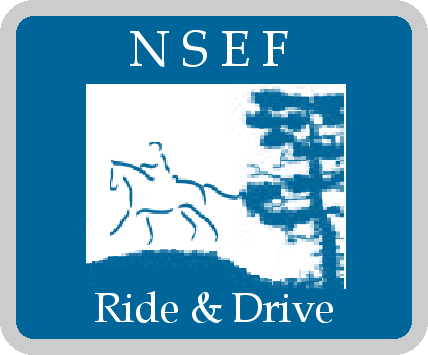 A Reward Program for Recreational Riders & Drivers

The Nova Scotia Equestrian Federation (NSEF) Ride & Drive is designed to provide recreational riders/drivers an extra incentive to spend more hours in the saddle for practice, exercise, therapy or just plain fun.
Who can participate?
NSEF members of any age who are:
Riders of all disciplines

Drivers

How do I join this program?
Is there a fee?
How does it work?
Upon enrolling, you will receive a Ride/Ride Rewards Program Logbook:
Simply log your hours in your logbook

Submit your hours on a regular basis (keep a copy for your records) by using the recording slips in the logbook

Mail slips to: Nova Scotia Equestrian Federation, 5516 Spring Garden Road, Halifax, Nova Scotia, B3J 1G6

Fax slips to: 902-425-5606
Receive awards based on your progression

You can take as long as you wish to complete all reward levels. However, hour slips must be submitted within 12 months of being earned to be eligible for a reward. Time out of the saddle is not included (i.e. grooming).
Reward Levels occur at the following intervals:
25 hours

50 hours

100 hours

150 hours

200 hours

300 hours

500 hours

750 hours

1,000 hours