March 31, 2023: 2023 Coach Symposium
| | |
| --- | --- |
| End Date: | April 2, 2023 |
| Location: | Ashburn Golf Course (Old Course) 3250 Joseph Howe Dr, Halifax, NS B3L 4G1 |
| Contact Name: | Alex |
| Contact Email: | [email protected] |
| Contact Phone: | 1-800-263-2410 |
Join fellow coaches to learn together and from each other at our Annual Multi-Discipline Coach Symposium from Friday, March 31st - Sunday, April 2nd!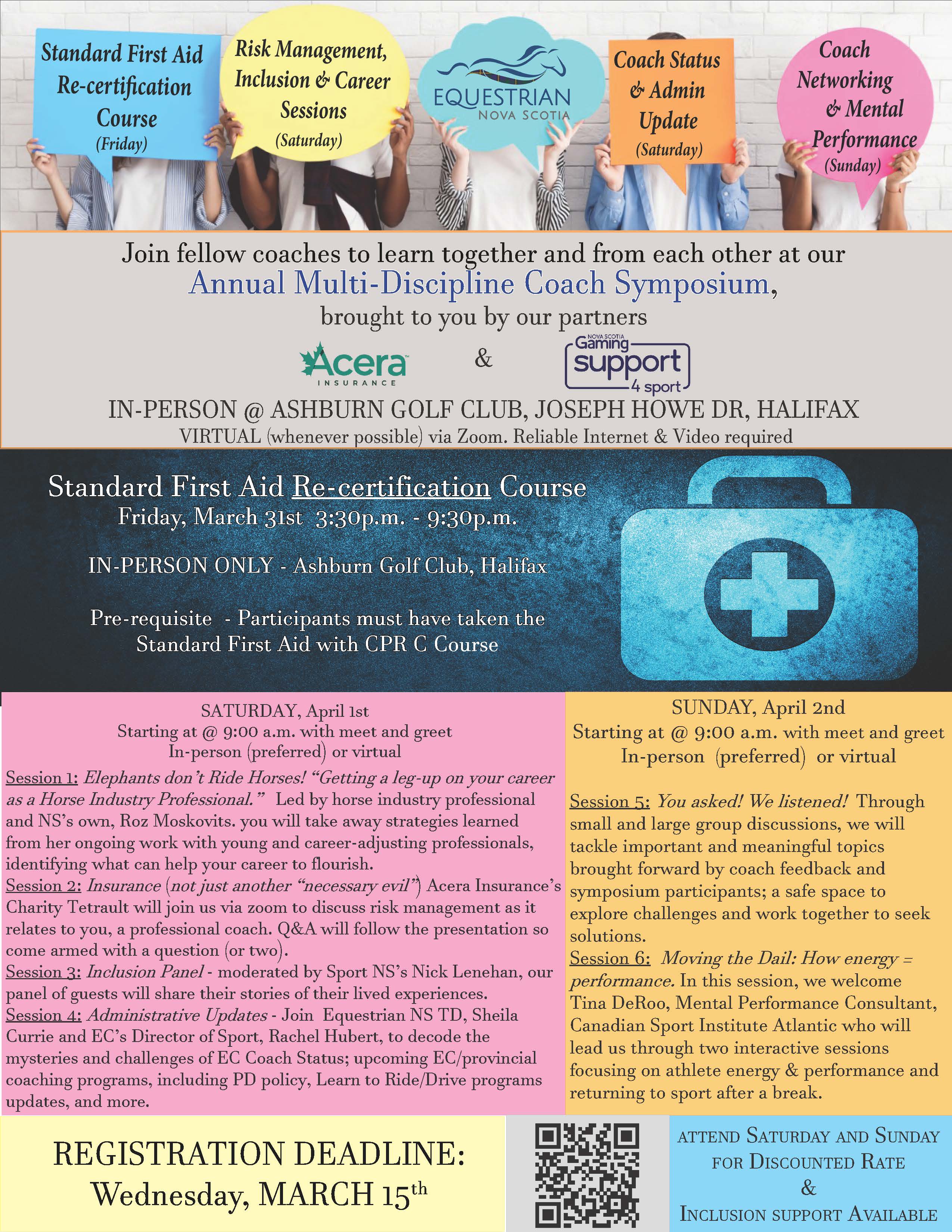 Friday, March 31st 3:30pm - 9:30pm: Standard First Aid Re-certification Course (IN-PERSON ONLY). *Participants must have taken the Standard First Aid with CPR C Course as a Pre-requisite
Saturday, April 1st (starting at 9:00am) - Four (4) sessions which include sessions on Professional development as a Horse Industry Professional, insurance/risk management, an inclusion panel, an administrative update and MUCH MORE!
Sunday, April 2nd (starting at 9:00am) - Two (2) interactive sessions that include group discussions focused on coach development, mental performance, AND MORE!
**Attend Saturday and Sunday
for a discounted rate & Inclusion Support available**
REGISTRATION DEADLINE: Wednesday, March 15th, 2023
Click here for more information and paper registration form!
For Online Registration, please click here
Looking for a place to stay? There are several hotels in the area, here are a few: