NSEF Ride And Drive Rewards Program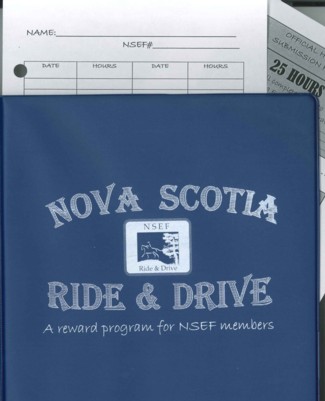 Price: $25.00
NSEF Ride & Drive Program - This reward program recognizes NSEF members for hours spent riding/driving a horse/pony.
Current NSEF membership is required to participate. Just ride/drive for your reward! One time fee per participant.
Please note: If you are purchasing this to give to someone else, they must have an NSEF membership to participate in the program and you must notify NSEF in order for us to properly register the individual into the program.
... More Info...
NSEF Scotia Series Rules Handbook (All Sections) - Printed Copy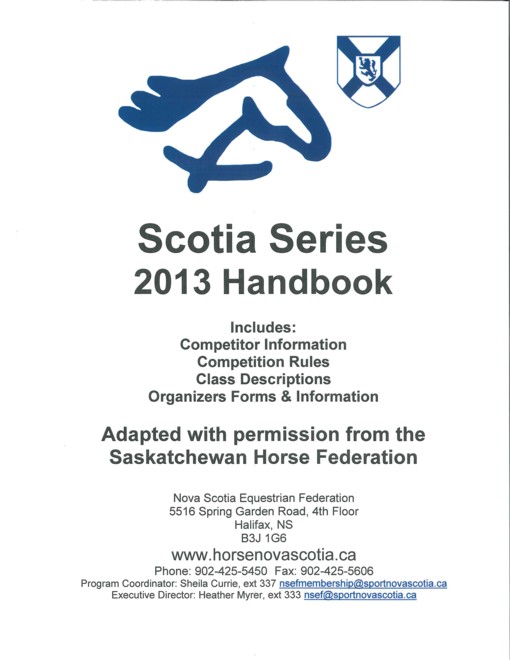 Price: $7.00
The handbooks are available free to download from our website under competitions. However, if you would prefer us to print it for you, simply order a copy here. Please allow for a 3-5 business day delay in shipping.
... More Info...
NCCP Design An Equestrian Sport Program Workshop
Price: $100.00
This course will be held on Saturday October 22nd, 2022. For course details, please click on the Information Form. When your purchase through the online shopping please complete the registration form either online (link below) or using the "paper" registration (can be filled electronically and emailed or can be printed, completed, and faxed, scanned, or mailed).
... More Info...